Our mastery of laser engraving sets the standard for excellence
DWS is constantly pushing the boundaries of laser applications through its own research projects. Our team of engineers with an eye for beauty studies how lasers interact with materials, exploring the infinite possibilities they create.
This intimate knowledge of the craft creates a magical customer experience, born when light leaves its mark on the substance of an exceptional product.
We play with the possibilities of laser technology on different materials to create unique personalizations
Our experts interpret each material and reveal its potential through laser engraving.
DWS is a worthy partner for clients with the highest standards
DWS works with artistic directors, luxury brand managers, and innovative companies, matching their level of excellence while contributing expertise and a modern touch.
Adaptation of a historical drawing for a collaboration with Ciment and the Comédie-Française
DWS successfully met a unique challenge for Savonnerie Ciment: engraving the historical logo of the Comédie-Française onto a series of handmade cold pressed soap bars. We identified several challenges: studying the laser-material interaction on a heat-sensitive material, and adapting an illustration that had been done by hand in the 17th century for use with laser technology.
Why choose laser engraving over mechanical engraving?
Maison Francis Kurkdjian replaced mechanical engraving with laser engraving to offer its customers more choices in terms of typography, color, and positioning on the bottle while fully respecting its style guide.
DWS is always looking for new ways to bring cutting-edge solutions to the world of luxury product customization.
By combining art and science, our team of passionate experts has created a new laser application that is completely unique in the world.
An original process that scratches the grain of the leather to mark your message forever. The result is a colored engraving of remarkable brilliance, unalterable and precise.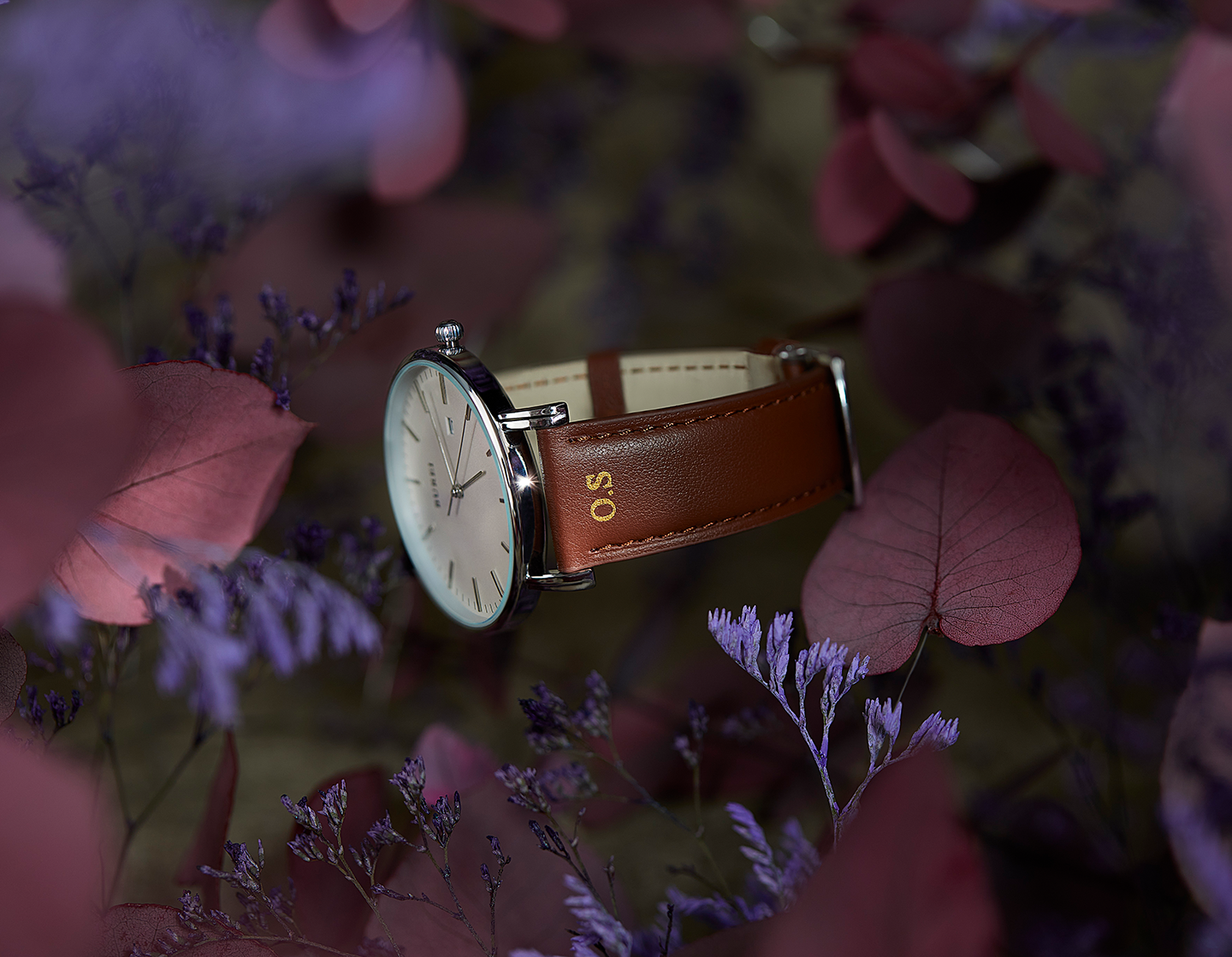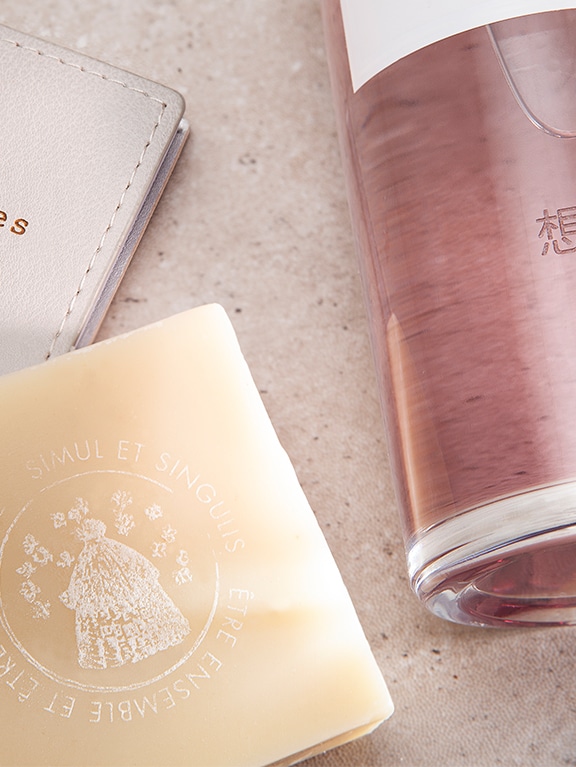 Engraving on different shapes and materials
With just a single laser engraving machine, DWS is able to engrave an extensive product catalog in a wide variety of shapes and materials: glass bottles, plastic lipstick cases, crystal decanter, cardboard packaging, leather-bound notebooks, soap bars, and more.
The DWS team's skill makes it feasible to laser engrave on a variety of materials with a goldsmith's precision.
Each material reacts in its own way to this technological marvel, and the engraving expert's art is in identifying the creative possibilities.
We are committed to designing the most sustainable solutions
DWS began investigating laser technology because it represents an environmentally responsible alternative to marking techniques: engraving requires no ink, labels, or outer packaging; it is permanent and gentle on materials.
By choosing DWS, our customers also make the choice of an ecological and environmentally friendly solution. The use of our laser engraving technology allows for a reduction in waste (removal of outer packaging or label) and consumables.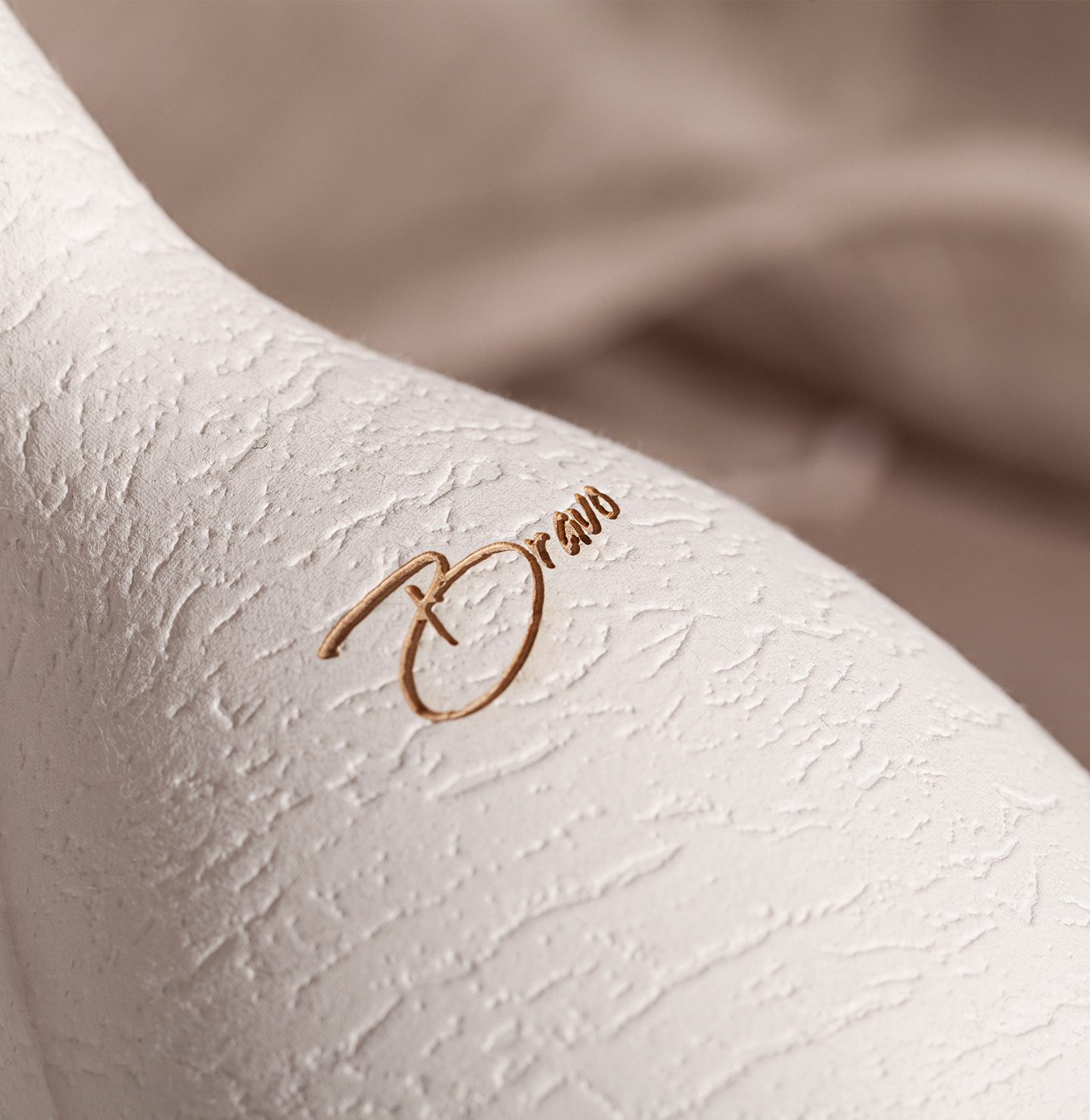 DWS has recognised expertise in the field of laser engraving. By mastering the luxury codes, we are able to meet exceptional personalization needs on different types of materials such as crystal, leather, wood, paper, metal, plastic, glass, etc.
Our team oflaser experts has developed machines combining high technology and performance, for an engraving result that respects the highest standards of luxury.
With a unique know-how, the engravings are precise and durable over time, even on complex surfaces that are difficult to reach with other tools.
Innovative industrial firms and luxury companies choose DWS
"Lorem ipsum dolor sit amet. Est fuga possimus est reiciendis quibusdam sit illo voluptas."
Anthony Davoigniot
Brand Manager
"Lorem ipsum dolor sit amet. Est fuga possimus est reiciendis quibusdam sit illo voluptas."
Anthony Davoigniot
Brand Manager
"Lorem ipsum dolor sit amet. Est fuga possimus est reiciendis quibusdam sit illo voluptas."
Anthony Davoigniot
Brand Manager