Leasing an engraving machine:
the perfect option when piloting a personalization strategy
STEPS IN A PERSONALIZATION PROJECT WITH DWS
Define a personalization strategy with the client


Conduct parameter research and tests to study laser-material interactions
Design general engraving guidelines (fonts, languages, engraving zones, illustrations, etc.)


Develop the engraving machine
STEPS IN A PERSONALIZATION PROJECT WITH DWS
Define a personalization strategy with the client
Conduct parameter research and tests to study laser-material interactions
Design general engraving guidelines (fonts, languages, engraving zones, illustrations, etc.)
Develop the engraving machine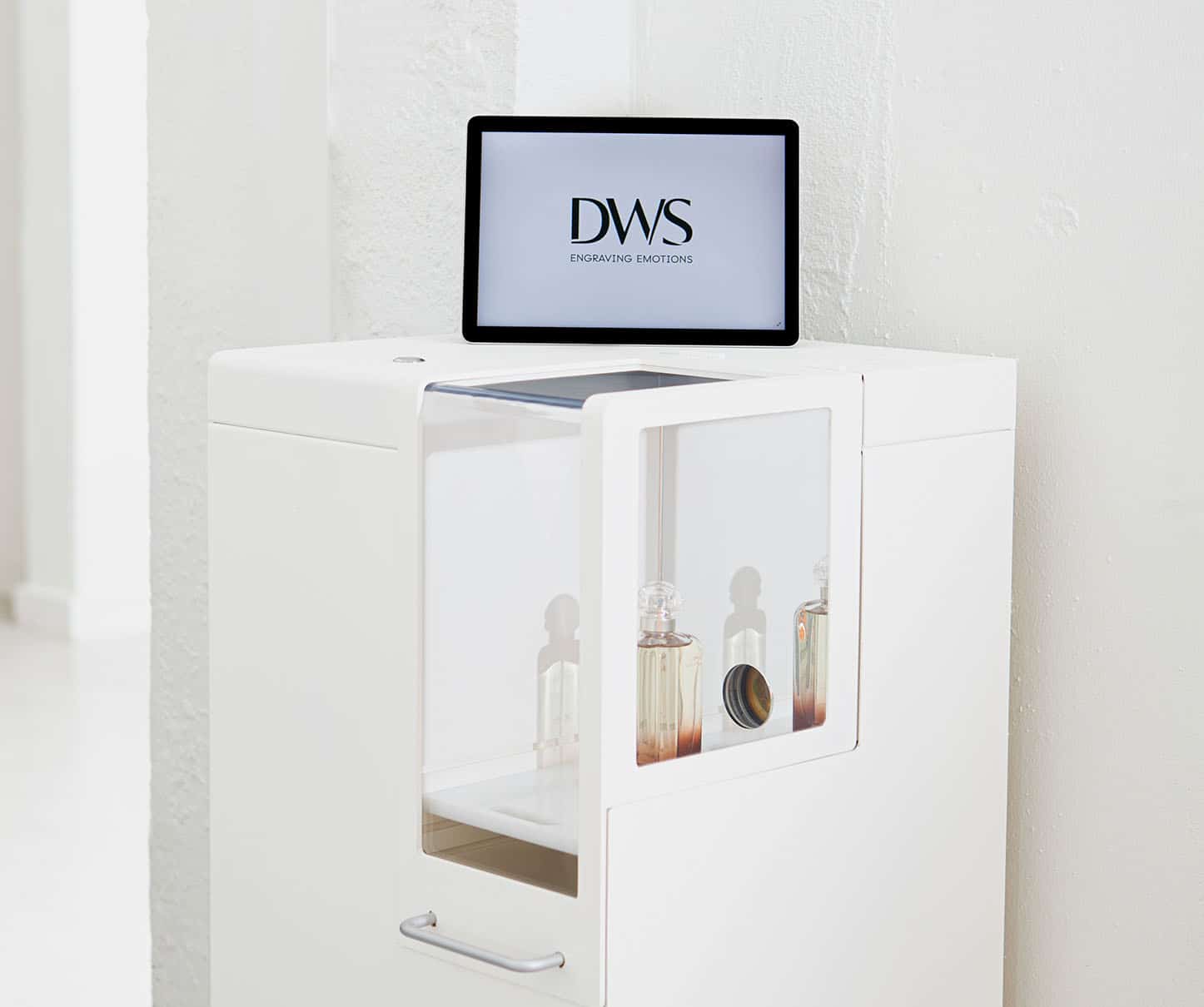 Lease periods starting from 12 months

An engraving machine that is easy to install and uninstall

User-friendly tablet interface

Learn to use in 15 minutes
High-end personalization for your events
DWS collaborated with the agency ADR to design a lavish showcase for Maison Martell, exclusively at the Galeries Lafayette Haussmann department store. Our DS1 engraving station was fully integrated into the pop-up, with covering that perfectly reflected the brand's merchandising.
Maison Martell offered a unique personalization of the limited edition Martell Cordon Bleu Extra, with laser applied to the bottle or packaging.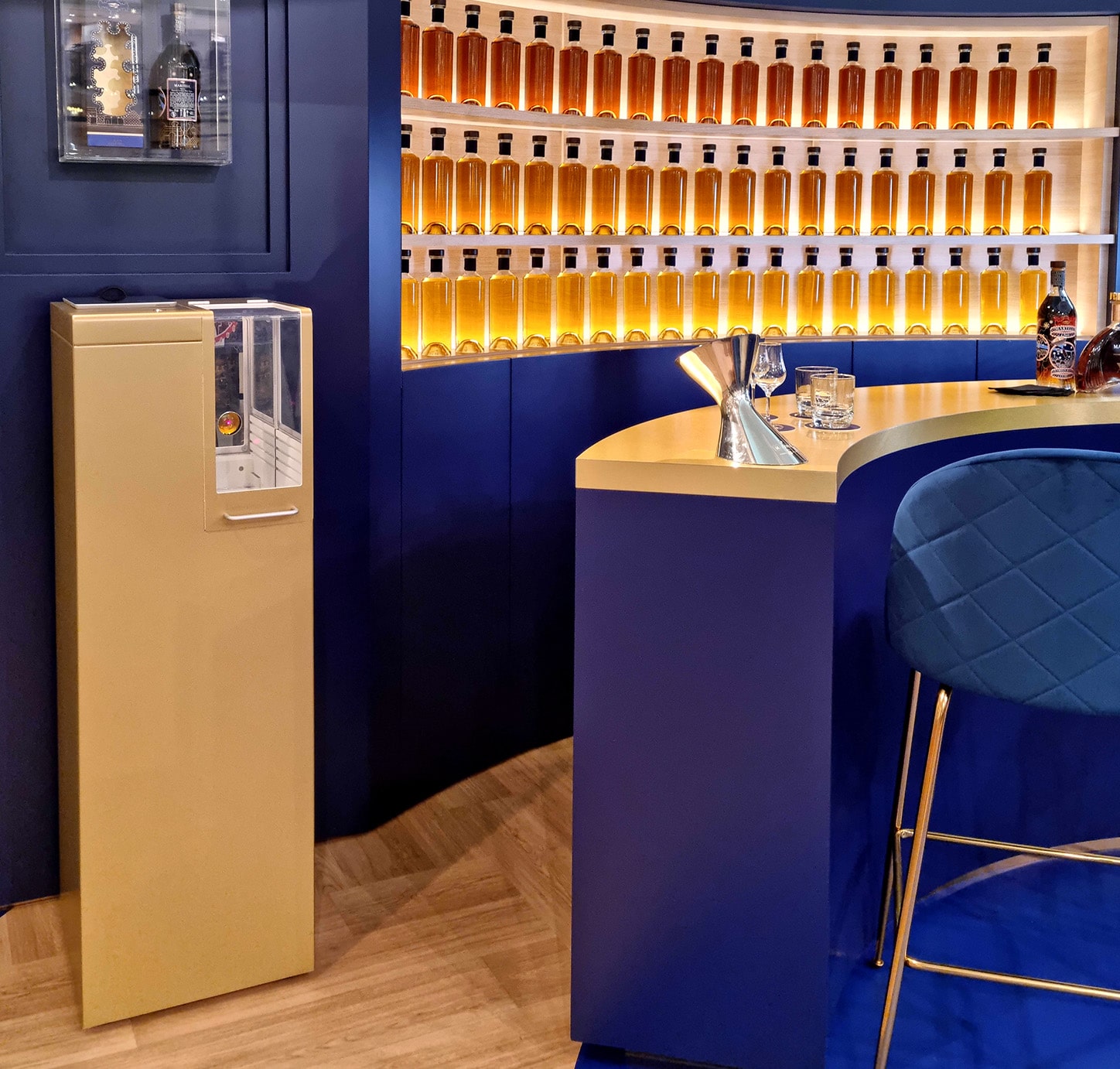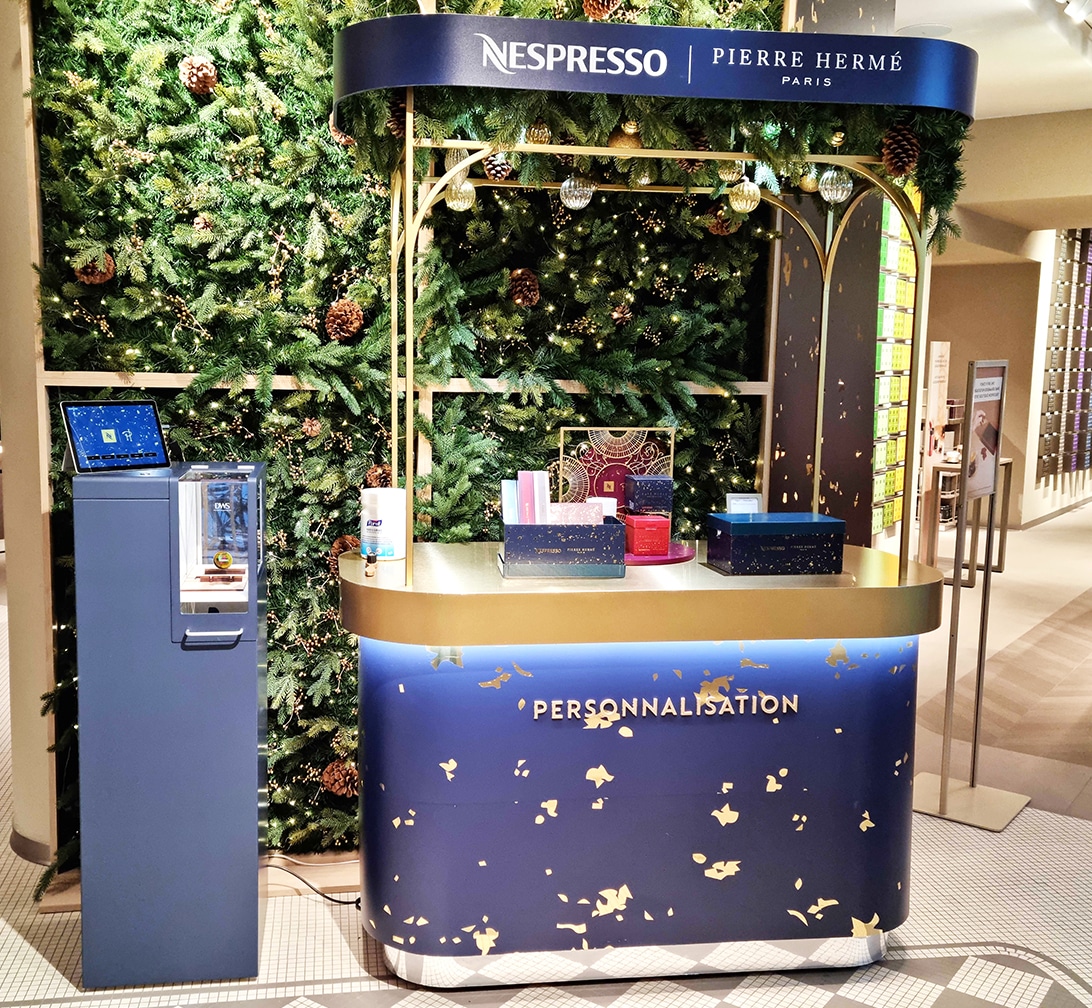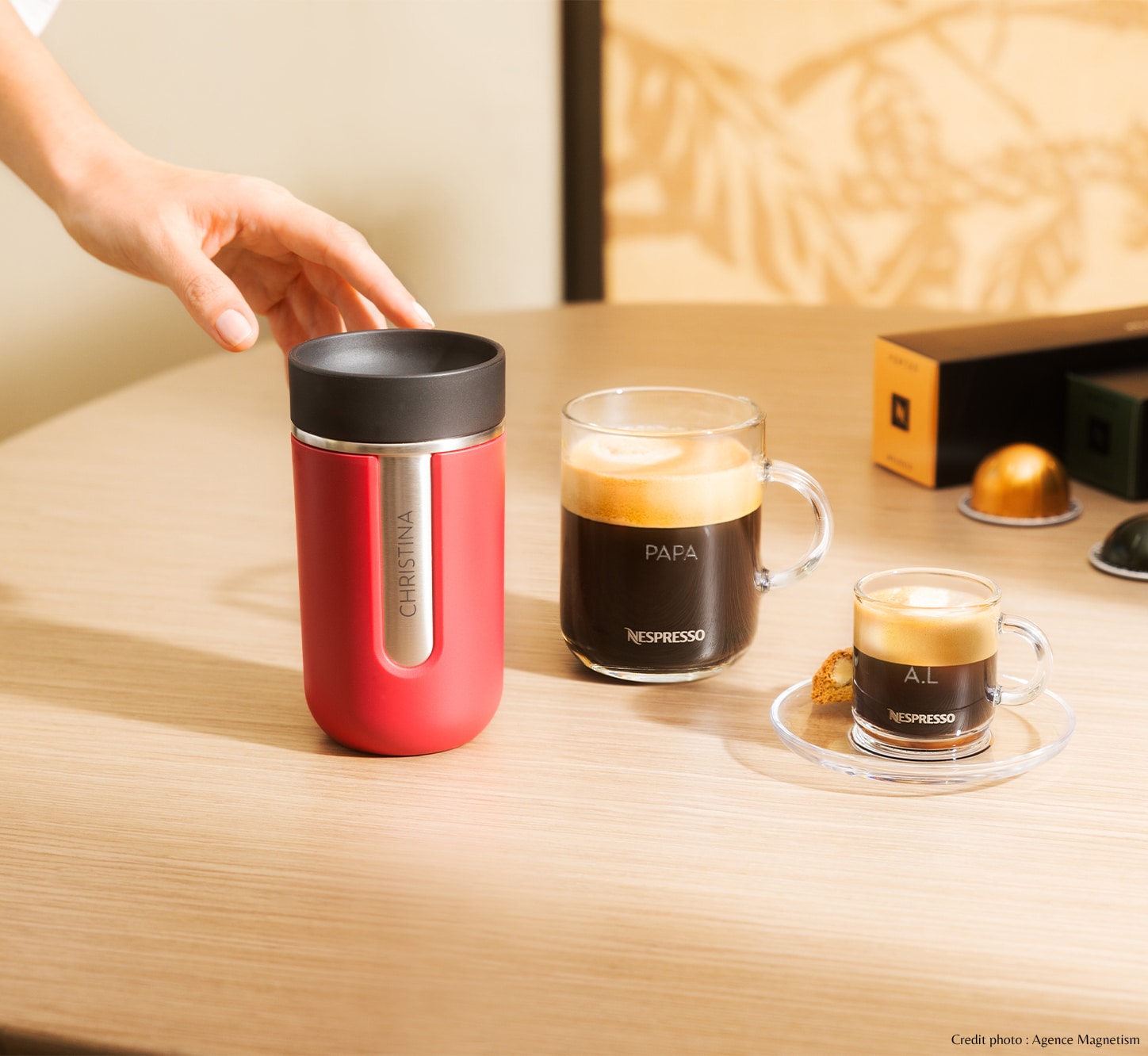 A personalization workshop for the festive season
At DWS, we always strive to bring exclusive experiences to the brands that we work with.
For the festive season, DWS collaborated with Nespresso in the conception of an exceptional personalization workshop at their Paris boutique on Rue de Rennes, to enable instant personalization of a large selection of products.
Sleek and sophisticated, the engraving station has been customized in a specific color to integrate seamlessly into the merchandising universe.  
Thanks to our expertise in laser-material interaction, the brand was able to offer instant personalization in-store on a variety of products: glass mug, crystal glass, stainless steel gourd, etc.
An immersive experience for a launch party
A unique collaboration between DWS and a cosmetic brand to create a one-of-a-kind ceremonial event in a legendary venue of Parisian life: the Palais de Tokyo.
To celebrate this exceptional launch, which brought together a number of international celebrities, DWS supported the company in setting up a personalization workshop including two engraving machines dressed in the brand's signature colors. 
An engaging event that provided guests with a memorable experience, from selecting the lipstick shade to engraving a personal message.
Opt for an omnichannel strategy that allows you to flip between in-store integration, e-commerce logistics center installation, or temporary use during events. The same machine can be used for different purposes depending on your needs.
Our engraving machines are the perfect way to bring new energy to your retail locations for various events (limited series, new product launches, holiday periods, etc.).